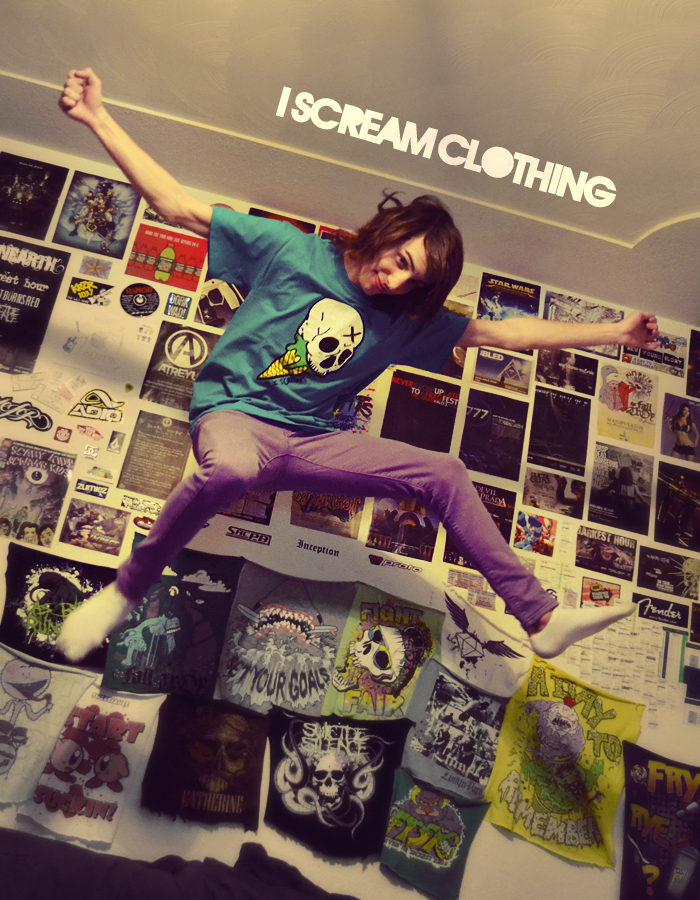 The "X" represents what YOU want it to be, it shows your reason to make life awesome. What else makes life enjoyable? ICE CREAM. You ran to it as kids so why not have it with you all the time?!
My name is Nick Jarrett and I am currently at Fresno State majoring in graphic design, working my way to achieve a BFA. Designing my own art through pen and paper and through computers has been my whole life. Creating my own clothing company was an idea that has floated around in my mind for quite some time. I've tried multiple times making shirt designs but none of them stuck. I also tried making companies with friends but it never worked out until…
One day I was sitting around with my girlfriend, Bri Jensen, and it hit me that it had to be done. She gave me the idea for an ice cream cone as the main logo. It needed something to make it stand out, so I thought about the shirts I wear and most of them are hardcore band shirts I got at shows, so I wanted to appeal to the audience that likes hardcore music. A major symbol for hardcore is an "X". My idea for the "X" is that it is meant to have meaning to the person who wears the shirt. Some relate it to being straight edge or what you had on your hand at shows. For whatever reason, it will always represent your enjoyment in life.
To us at ISC, we love the hardcore community. This brand was created for those that pick up the guy who falls in the pit and for those that help the girl who wants to crowd surf. We go to shows to enjoy ourselves.
We also love the paintball community. This brand was created for those that have passion to win but have fun at the same time. The paintball community is like a family and we support that bond of teamwork.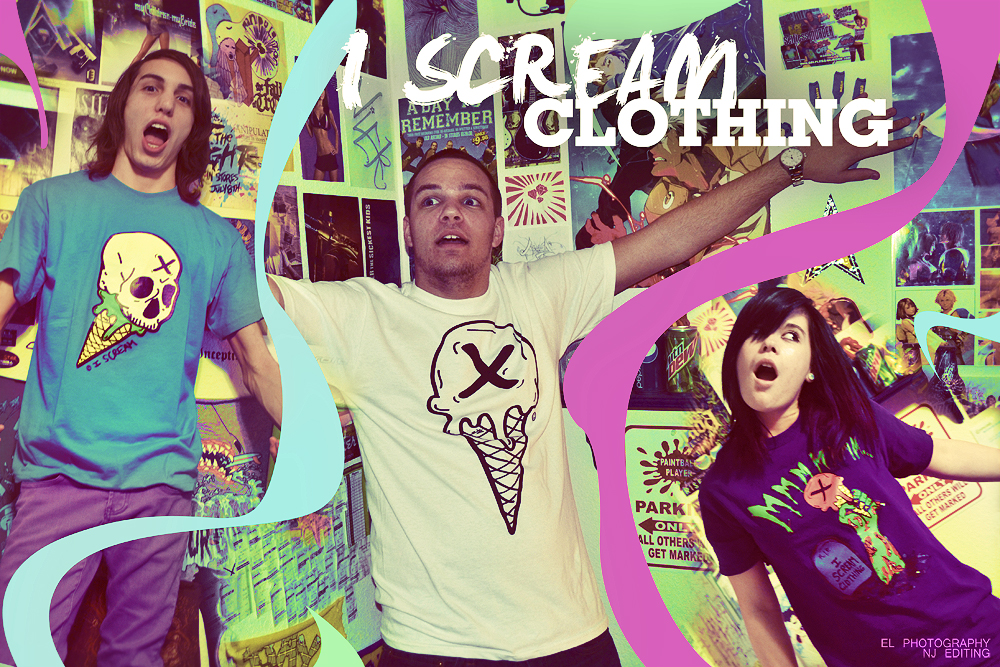 Website: http://iscreamclothing.com/
Twitter: http://twitter.com/iscreamclothing