Clothingwire.com have been contacted from the guys at http://www.yptny.com with their press release below:
I would like to introduce to you our new web store which has just opened for business. After looking at your website I think that you may be interested to see what we do. So, I have included below the general press release and some images to wet your appetite.

Each T-shirt is hand printed on Luxurious 100% pima cotton t-shirts cut n sewn for a great modern fit, garment washed to give the Tees a soft laundered hand feel and come in small, medium, large and extra large and are priced at $48 each. We also sell blank tees at $40, all of which can be delivered to the four corners of the globe.

Stuart Petrie has 10 + years and counting in the fashion Industry. With a Father from Scotland, mother from Taiwan, spending his early years in Asia, formative years in Scotland and eventually landing on American shores we can safely say he is someone that has seen his fair share of the world. Now with 6 years behind him in the USA he has decided to bring together his knowledge and experience in the form of web store, providing a line of American made t-shirts and goods from around the globe.

YPT is an effort by Stuart to bring a little bit of his personality and style into the world through a web store. First and foremost it is a place to find that great looking graphic Tee, with ideas scooped from an overloaded brain matter of pop culture, music, film and art and all things in- between. The only thing for sure is that you will find an eclectic range of tees with good looking graphics.

In our search for a great looking T-shirt we found it to be much more worth while for us and the customer to produce our own Cut n Sewn T-shirts. So we bring to you our very own pima cotton T-shirts fitted, washed and dyed to our specifications.

So….love them, live in them, wear them under stuff, wear them over stuff, just wear them! They are individual and eclectic. Yes they will look good on you! Trust us..

and most of all.

We will be inclusive not exclusive!
Clothingwire says:
Although there seems to be limited designs,a favourite of ours is: http://www.yptny.com/store/graphic-t-shirts/cartouche/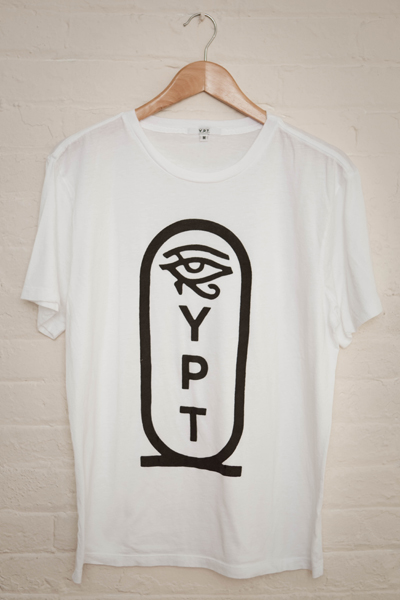 and